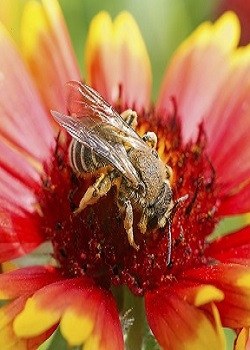 Wildseed Farms
Pollinator Mix - 3353
Help promote the health and wellness of our pollinator community! Wildseed Farms has created a diverse collection of annual and perennial flowers that will provide pollen and nectar to native and domestic bees and other pollinator species. Sow seeds as early as possible in your zone (USDA Plant Hardiness Map on page 3 of catalog). Requires 6 to 8 hours of direct sunlight per day.
1/4 pound covers 625 sq. ft.
1 pound covers 2,500 sq. ft.
HERE'S WHAT YOU GET:
Purple Coneflower...P...12.46%
Tickseed...P...10.30%
Sunspot Sunflower...A...8.26%
Zinnia Dahlia Mix...A...8.20%
Rocket Larkspur...A...6.72%
Cornflower...A...6.05%
Indian Blanket...A...5.89%
Cosmos...A...5.49%
California Poppy...AP...4.13%
Lemon Mint...AP...3.61%
Baby Blue Eyes...A...3.38%
Moss Verbena...P...2.97%
Tropical Milkweed...A...2.87%
Scarlet Sage...AP...2.74%
Purple Tansy...A...2.37%
Sweet William...AP...2.28%
Plains Coreopsis...A...2.10%
Basil...A...1.94%
Butterfly Weed...P...1.76%
Coriander...A...1.70%
Sweet Alyssum...A...1.44%
Black-Eyed Susan...AP...1.33%
Corn Poppy...A...1.17%
Bishop's Flower...A... .84%
---
More from this collection