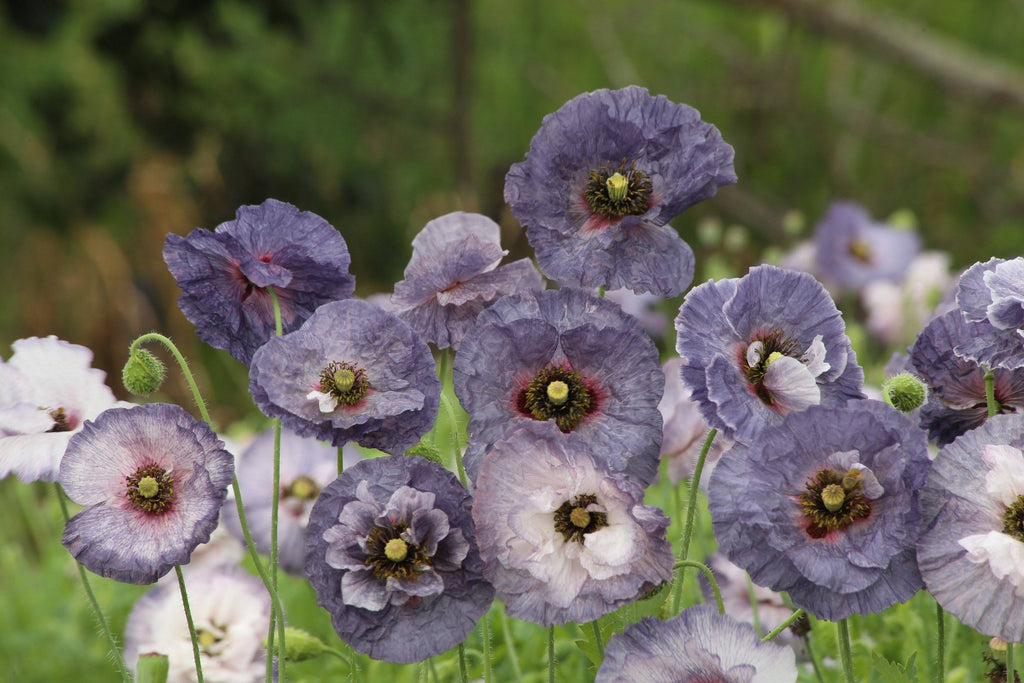 Wildseed Farms
Amazing Grey Poppy - 3235
Papaver rhoeas (Papeveraceae)

A unique and truly impressive color in a poppy never before seen! Amazing Grey Poppies bloom in captivating shades of silver grey to slate blue. The large, single and half-double flower petals are often trimmed with white edges. A hardy annual ideal for fall or very early spring sowing. The foliage remains inconspicuous allowing the flower to express its full beauty. Prefers well drained soil in full sun to partial shade. 

Suggested Use: Flower gardens, roadsides, meadows, mixtures, cut flowers.
Miscellaneous: Does not transplant well.

Average Planting Success: 80%
Height: 2 - 2½ feet
Germination: 10 - 30 days
Optimum Soil Temp. for Germination: 60°F - ­70°F
Sowing Depth: Surface Sow
Blooming Period: March - July
Seeds/Pkt: 400 - covers 10 sq.ft.
1 oz Covers: 1,361 sq.ft.

---
More from this collection